Repair Roofing in Houston
Top Ways You Can Protect Your Home's Roof


Care for your roof
As any longtime homeowner knows, there's a seasonal rhythm to home maintenance. Your home has certain needs in the summer (such as a lawn that needs to be mowed!) that it just doesn't have in the winter. This same principle applies to your roof, and this seasonal pattern is mainly influenced by the weather. Your roof is most at risk during summer storms and winter snow. With either, it's essential that your home's gutters and downspouts are clean and ready to move moisture off of the shingles or tile. Any pooled or trapped water is bad news for your roof.
To keep your roof in its best possible shape, make sure you regularly clean out the gutters, especially in the fall when they're liable to fill up with leaf litter. After a storm, walk around the perimeter of your home and look for any fallen roof shingles or tiles: these can be your first warning sign that the protective shield needs repairs. Also, if you have large trees on your property with overhanging branches or limbs, we recommend you regularly cut these down to avoid potential damage in a windstorm. Every few years, you may want to consider having an arborist out to diagnose any diseased or aging trees that need to be proactively moved or removed before they pose a risk to your home.
Schedule an annual inspection
There's just no substitute for the trained eyes of an experienced professional: they'll be able to spot potential problems ahead of time, allowing you to address them before the situation escalates.
Source: Worthy Inspections
JP Roofing & Gutters is a company born in Houston, TX. We have been in business since 1989, we are proud to be Family Owned and Operated, 50% of our business is repeat business, we are fully bonded, and insured. All our work is guaranteed, we strive to be the best roofing company in the Greater Houston Area, by providing you with the best customer service and have you as a customer for a lifetime. Your satisfaction is our Future. Call at 281-463-9077 for Free Estimates.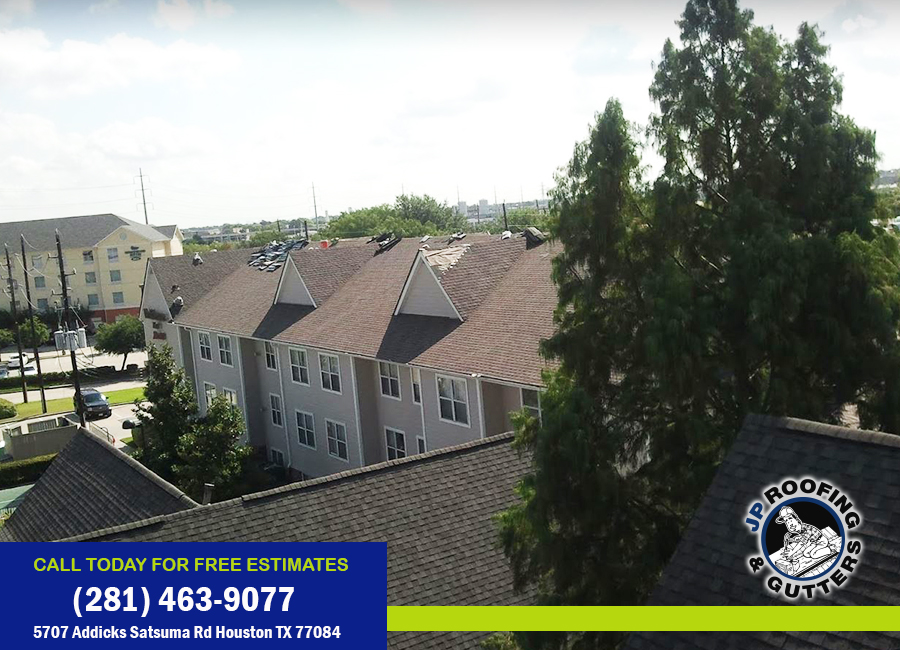 Call now at 281-463-9077 | 📍5707 Addicks Satsuma Rd, Houston, TX 77084, Estados Unidos |
or mail

us

This email address is being protected from spambots. You need JavaScript enabled to view it.

| Get A Free Estimate HERE:
Houston Roofing Companies
Roofer in Houston, Roofer Services in Houston,Residential Roofer in Houston, Commercial Roofer in Houston, Roofing Company in Houston, Residential Roofing Company in Houston, Commercial, Roofing Company in Houston, Roofing in Houston, Roofing Services in Houston, Residential Roofing in Houston, Residential Roofing Service in Houston, Commercial Roofing in Houston, Commercial Roofing Service in Houston, Roof, Company Installers in Houston, Roof Installers in Houston, Residential, Roof Installers in Houston, Commercial Roof Installers in Houston, Roof Installation in Houston, Roof Company Installation in Houston, Residential Roof Installation in Houston, Commercial Roof Installation in Houston, Roofing Contractors in Houston, Residential Roofing Contractor in Houston, Commercial Roofing Contractor in Houston, Roof Repair in Houston, Residential Roof Repair in Houston, Commercial Roof Repair in Houston, Re Roof in Houston, Re Roof, Residential Roof Maintenance in Houston, Commercial Roof Maintenance in Houston