Roofing Companies in Houston
Inspecting Your Home After Rain


Safety First
It's important to remember that your safety should always be your first priority. This means that you should not attempt to examine the exterior of your home when rain is still falling. Even if you see visible signs of a leak, you should not venture out and put yourself at risk.
Check Your Roof and Gutters
Once the storm has passed, you should begin your home inspection on the roof. Start by making sure that your gutters and downspout are all intact and clear of any debris. This will ensure that they properly drain the water off your roof the next time it rains. Then check your roof for missing or damaged shingles and look for signs of water damage. Keep in mind that not all damages will be immediately visible. To make sure you are not missing any damage, conduct multiple inspections at different times of day. The changing light conditions can help you see damage that you could not previously see before.
Check Your Property
Heavy rain doesn't just affect your home; it can also damage your property. This is why you should be careful to inspect your front yard and backyard following a rainstorm.
Source: Randy Jones
JP Roofing & Gutters is a company born in Houston, TX. We have been in business since 1989, we are proud to be Family Owned and Operated, 50% of our business is repeat business, we are fully bonded, and insured. All our work is guaranteed, we strive to be the best roofing company in the Greater Houston Area, by providing you with the best customer service and have you as a customer for a lifetime. Your satisfaction is our Future. Call at 281-463-9077 for Free Estimates.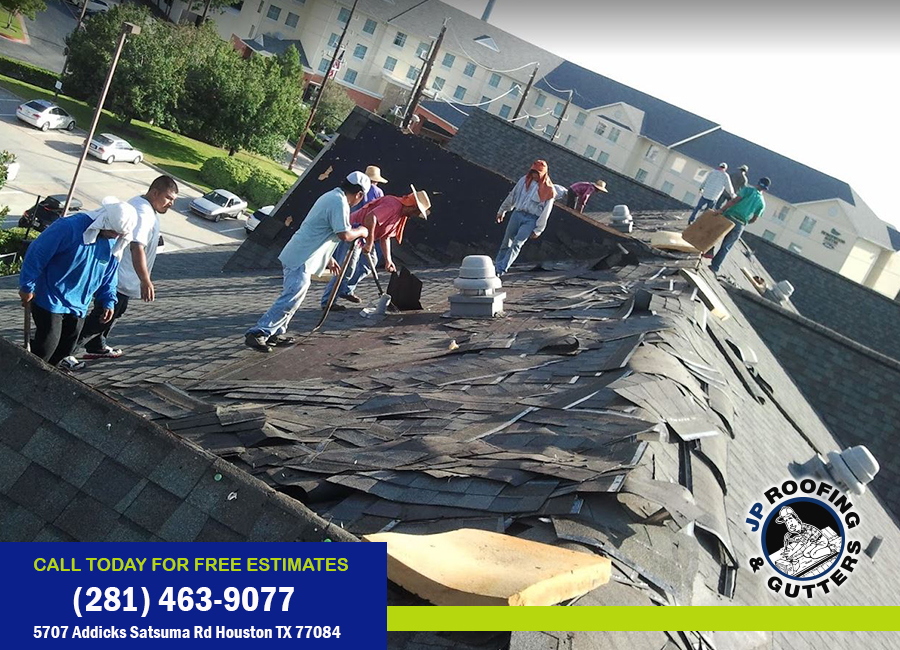 Call now at 281-463-9077 | 📍5707 Addicks Satsuma Rd, Houston, TX 77084, Estados Unidos |
or mail

us

This email address is being protected from spambots. You need JavaScript enabled to view it.

| Get A Free Estimate HERE:
Houston Roofing Companies
Roofer in Houston, Roofer Services in Houston,Residential Roofer in Houston, Commercial Roofer in Houston, Roofing Company in Houston, Residential Roofing Company in Houston, Commercial, Roofing Company in Houston, Roofing in Houston, Roofing Services in Houston, Residential Roofing in Houston, Residential Roofing Service in Houston, Commercial Roofing in Houston, Commercial Roofing Service in Houston, Roof, Company Installers in Houston, Roof Installers in Houston, Residential, Roof Installers in Houston, Commercial Roof Installers in Houston, Roof Installation in Houston, Roof Company Installation in Houston, Residential Roof Installation in Houston, Commercial Roof Installation in Houston, Roofing Contractors in Houston, Residential Roofing Contractor in Houston, Commercial Roofing Contractor in Houston, Roof Repair in Houston, Residential Roof Repair in Houston, Commercial Roof Repair in Houston, Re Roof in Houston, Re Roof, Residential Roof Maintenance in Houston, Commercial Roof Maintenance in Houston