Tile Roof Repair in Houston

Tile Roof Repair in Houston
Tile roofing is expected to last a lifetime. However, sometimes the roof needs to be repaired due to leaks caused by slipping, cracked, or sagging tiles, damaged flashing 1, or a worn-out underlayment 2. Getting the repairs done as soon as possible is very important.
Roof damage gets progressively worse if not fixed. The national average cost for repairing a tile roof is between $900 and $2,300. Most people pay around $1,800 to repair a 10 x 10 area of damaged steel tiles in a 1,500 sq.ft. roof. At the low end of the spectrum, you pay around $500 to repair metal flashing. At the high end, you pay up to $8,000 to repair the roof's worn underlayment and replace the roof tiles.
JP Roofing & Gutters is a company born in Houston, TX. We have been in business since 1989, we are proud to be Family Owned and Operated, 50% of our business is repeat business, we are fully bonded, and insured. All our work is guaranteed, we strive to be the best roofing company in the Greater Houston Area, by providing you with the best customer service and have you as a customer for a lifetime. Your satisfaction is our Future. Call at 281-463-9077 for Free Estimates.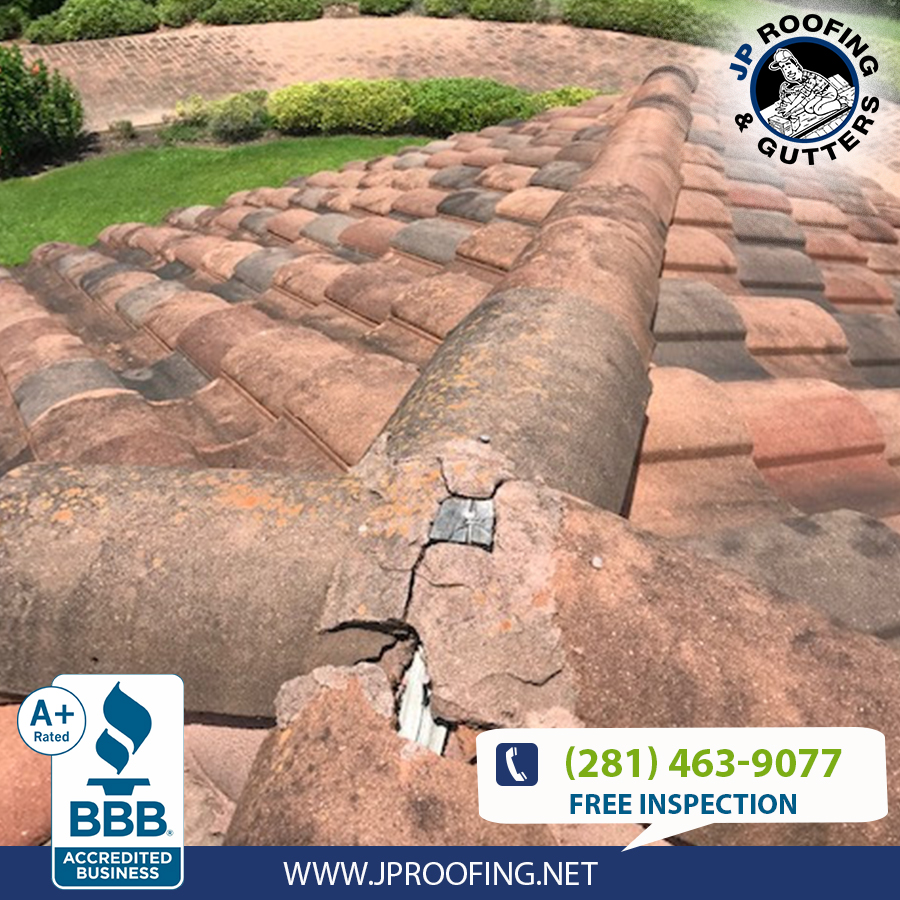 Call now at 281-463-9077 | 📍5707 Addicks Satsuma Rd, Houston, TX 77084, Estados Unidos |
or mail

us

This email address is being protected from spambots. You need JavaScript enabled to view it.

| Get A Free Estimate HERE:

Roofer in Houston, Roofer Services in Houston,Residential Roofer in Houston, Commercial Roofer in Houston, Roofing Company in Houston, Residential Roofing Company in Houston, Commercial, Roofing Company in Houston, Roofing in Houston, Roofing Services in Houston, Residential Roofing in Houston, Residential Roofing Service in Houston, Commercial Roofing in Houston, Commercial Roofing Service in Houston, Roof, Company Installers in Houston, Roof Installers in Houston, Residential, Roof Installers in Houston, Commercial Roof Installers in Houston, Roof Installation in Houston, Roof Company Installation in Houston, Residential Roof Installation in Houston, Commercial Roof Installation in Houston, Roofing Contractors in Houston, Residential Roofing Contractor in Houston, Commercial Roofing Contractor in Houston, Roof Repair in Houston, Residential Roof Repair in Houston, Commercial Roof Repair in Houston, Re Roof in Houston, Re Roof, Residential Roof Maintenance in Houston, Commercial Roof Maintenance in Houston