Roofing Companies in Houston

Metal Roofing On The Rise
Metal roofing was once heavily associated with warehouses, barns, and storage facilities— but no longer. Twenty years ago, the metal roofing market share was just 3.7 percent, but a recent independent study conducted by Dodge Data and Analytics found the 2016 market share for residential metal re-roofing is now 14 percent. This is up from 11 percent in 2015. Metal roofing is now second only to asphalt roofing.
Metal roofs are lauded for their durability, performance in extreme weather, sustainability, and longevity, but homeowners also value the appearance of a modern roof. The study found 29 percent of homeowners found metal roofs attractive. Metal materials are available in a wide variety of styles and more than 100 colors that complement most any architectural style.
Source: Modernize
JP Roofing & Gutters is a company born in Houston, TX. We have been in business since 1989, we are proud to be Family Owned and Operated, 50% of our business is repeat business, we are fully bonded, and insured. All our work is guaranteed, we strive to be the best roofing company in the Greater Houston Area, by providing you with the best customer service and have you as a customer for a lifetime. Your satisfaction is our Future. Call at 281-463-9077 for Free Estimates.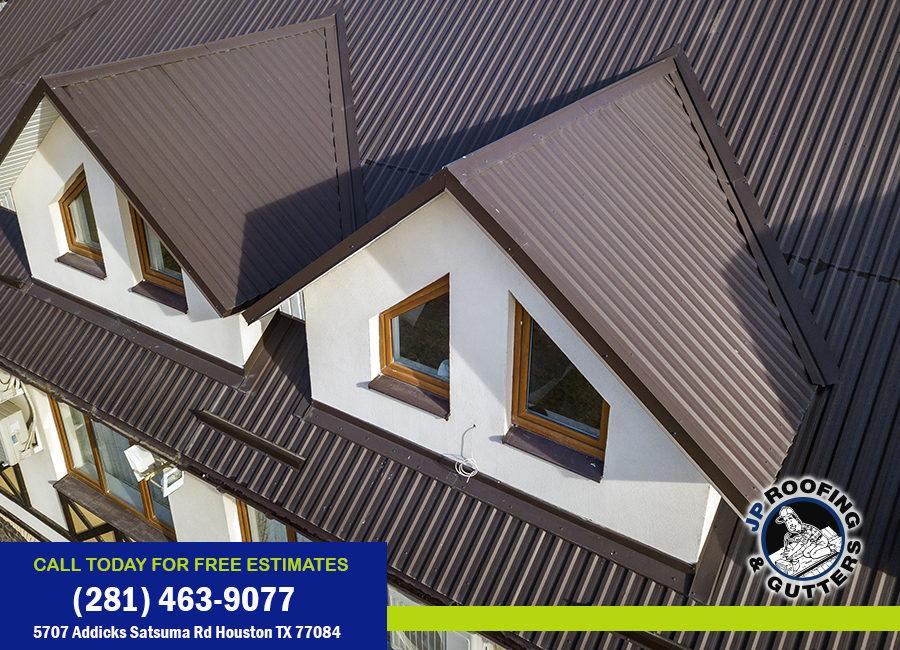 Call now at 281-463-9077 | 📍5707 Addicks Satsuma Rd, Houston, TX 77084, Estados Unidos |
or mail

us

This email address is being protected from spambots. You need JavaScript enabled to view it.

| Get A Free Estimate HERE:

Roofer in Houston, Roofer Services in Houston,Residential Roofer in Houston, Commercial Roofer in Houston, Roofing Company in Houston, Residential Roofing Company in Houston, Commercial, Roofing Company in Houston, Roofing in Houston, Roofing Services in Houston, Residential Roofing in Houston, Residential Roofing Service in Houston, Commercial Roofing in Houston, Commercial Roofing Service in Houston, Roof, Company Installers in Houston, Roof Installers in Houston, Residential, Roof Installers in Houston, Commercial Roof Installers in Houston, Roof Installation in Houston, Roof Company Installation in Houston, Residential Roof Installation in Houston, Commercial Roof Installation in Houston, Roofing Contractors in Houston, Residential Roofing Contractor in Houston, Commercial Roofing Contractor in Houston, Roof Repair in Houston, Residential Roof Repair in Houston, Commercial Roof Repair in Houston, Re Roof in Houston, Re Roof, Residential Roof Maintenance in Houston, Commercial Roof Maintenance in Houston