Repair Roofing in Houston

Top 10 Benefits of Asphalt Roofing Shingles
1. Versatility
Asphalt shingles can cover many different angles, shapes and forms. That means that they work with almost any type of roof, from cross hipped to Dutch gable.
2. Design Variety
Asphalt shingles are available in a range of rich architectural styles. 3-tab shingles are traditional and work with many home styles. Dimensional and premium shingles are also available in multiple styles. In fact, some mimic the look of other roofing materials, like slate and cedar shakes.
3. Color Options
Asphalt shingles are available in a huge range of colors. If you need to preserve your home's curb appeal or improve it before a sale, you need to be able to pick the right shade of roofing material that can work with the rest of your home.
4. Cost-Effective Quality
Perhaps the top advantage of asphalt shingles over other roofing materials is that they still offer high performance for a lower cost.
5. Energy-Efficiency
You may not have guessed that energy efficiency would be a benefit of asphalt roofing, but it is. When you purchase an asphalt roof, your roofer installs a whole system, including underlayment, that can make your home more energy efficient.
6. Ease of Installation
Asphalt shingles are simple to install, which helps keep their installed cost low. Of course, some roofing professionals may do a better installation job than others. That being said, it will typically be easier to find a roofer who can install your asphalt shingles than one who can deal with tile roofing or slate roofing.
7. Withstand High Winds
High winds can be a problem almost everywhere in North America. You want your roof to stay put. If the wind lifts them up, water can sneak in underneath potentially causing a leaky roof. Innovations in asphalt shingle manufacturing mean it's a better product today than it was years ago.
8. Class A Fire Rating
Some asphalt shingles feature the highest fire rating, Class A. When installed as part of a complete roof system, they offer superior protection against penetration and spread of fire in the case of external fire hazards.
9. Sound Protection
One underestimated advantage of a shingle roof is its ability to insulate sound. The composition of asphalt roofing shingles in a complete roofing system offers sound protection from external noise. Asphalt shingles can be significantly quieter than metal roofs, depending on the design, and much quieter with large downpours and hail.
10. Algae-Resistance
Algae is a growing problem in the roofing industry. Many roofs, especially those based in wood, allow algae growth, which looks like a black stain across some, or all of your roof. If this is a concern, look for shingles that have built-in algae-resistance. These shingles inhibit blue-green algae growth, protecting the color and appearance of your roof.
11. Ease of Repair
Just as every roofer can install roofing shingles, every roofer can repair roofing shingles. Often when you choose a unique material, from metal roofing to tile, you'll struggle to find a roofing professional who can do the repairs. You may even need to work with the same company that installed your roof to get repairs for a proprietary metal roof. The benefit of asphalt roofs is that you can choose a new roofer for repairs anytime.
Source: IKO
JP Roofing & Gutters is a company born in Houston, TX. We have been in business since 1989, we are proud to be Family Owned and Operated, 50% of our business is repeat business, we are fully bonded, and insured. All our work is guaranteed, we strive to be the best roofing company in the Greater Houston Area, by providing you with the best customer service and have you as a customer for a lifetime. Your satisfaction is our Future. Call at 281-463-9077 for Free Estimates.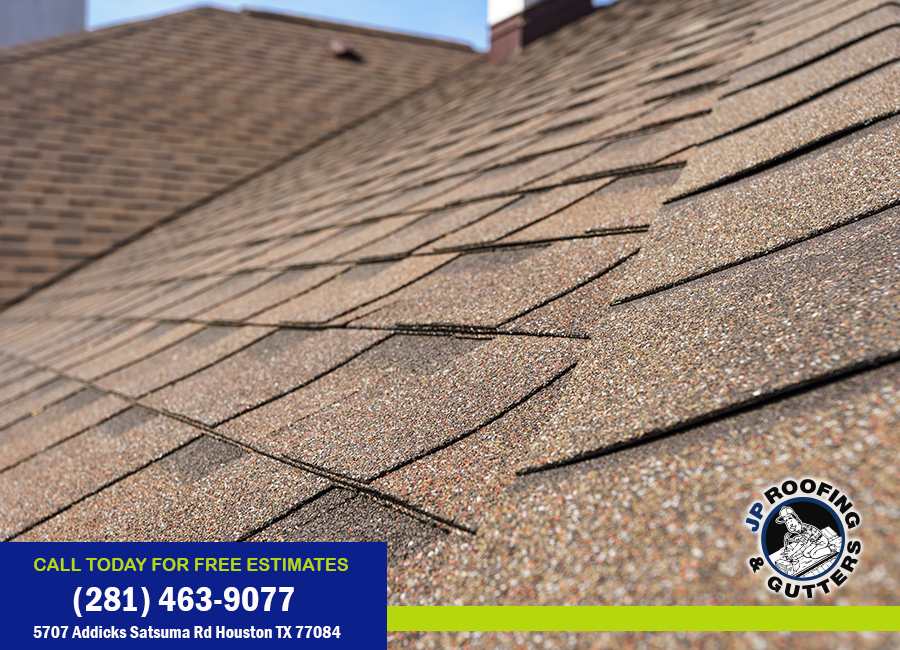 Call now at 281-463-9077 | 📍5707 Addicks Satsuma Rd, Houston, TX 77084, Estados Unidos |
or mail

us

This email address is being protected from spambots. You need JavaScript enabled to view it.

| Get A Free Estimate HERE:

Roofer in Houston, Roofer Services in Houston,Residential Roofer in Houston, Commercial Roofer in Houston, Roofing Company in Houston, Residential Roofing Company in Houston, Commercial, Roofing Company in Houston, Roofing in Houston, Roofing Services in Houston, Residential Roofing in Houston, Residential Roofing Service in Houston, Commercial Roofing in Houston, Commercial Roofing Service in Houston, Roof, Company Installers in Houston, Roof Installers in Houston, Residential, Roof Installers in Houston, Commercial Roof Installers in Houston, Roof Installation in Houston, Roof Company Installation in Houston, Residential Roof Installation in Houston, Commercial Roof Installation in Houston, Roofing Contractors in Houston, Residential Roofing Contractor in Houston, Commercial Roofing Contractor in Houston, Roof Repair in Houston, Residential Roof Repair in Houston, Commercial Roof Repair in Houston, Re Roof in Houston, Re Roof, Residential Roof Maintenance in Houston, Commercial Roof Maintenance in Houston