Roofing Companies in Houston

Which Garage Roofing Materials are Right for Your Garage?
From shingles to self-adhesive membranes, there are many materials to choose from for your garage roof. However, shingles aren't the only thing you need to protect whatever you're storing in your garage. One of the biggest oversights people make when installing garage roofs is not adding all of the components of a proper roof system, such as vents, insulation and drip edges. Without a full roof system, your garage roof could quickly be damaged by the elements, which might endanger whatever you store inside. This article will give you an overview of not just your material options, but also the accessories that are necessary for your garage roof.
Will Your Garage Look Good?
Before you choose your garage roof's materials, it's also a good idea to ask yourself if your garage will be seen as an extension of your home or not. Attached garages and detached garages that are large and visible from the street will look best when they match your home's roof. You have more flexibility when choosing a roof for a smaller garage or even a shed that is tucked behind the house because it won't affect your curb appeal. Although, even a hidden garage roof may still affect how potential buyers feel about your backyard. Take a peek at your home's roofing material and keep it in mind when you look through the material list below.
Source: IKO
JP Roofing & Gutters is a company born in Houston, TX. We have been in business since 1989, we are proud to be Family Owned and Operated, 50% of our business is repeat business, we are fully bonded, and insured. All our work is guaranteed, we strive to be the best roofing company in the Greater Houston Area, by providing you with the best customer service and have you as a customer for a lifetime. Your satisfaction is our Future. Call at 281-463-9077 for Free Estimates.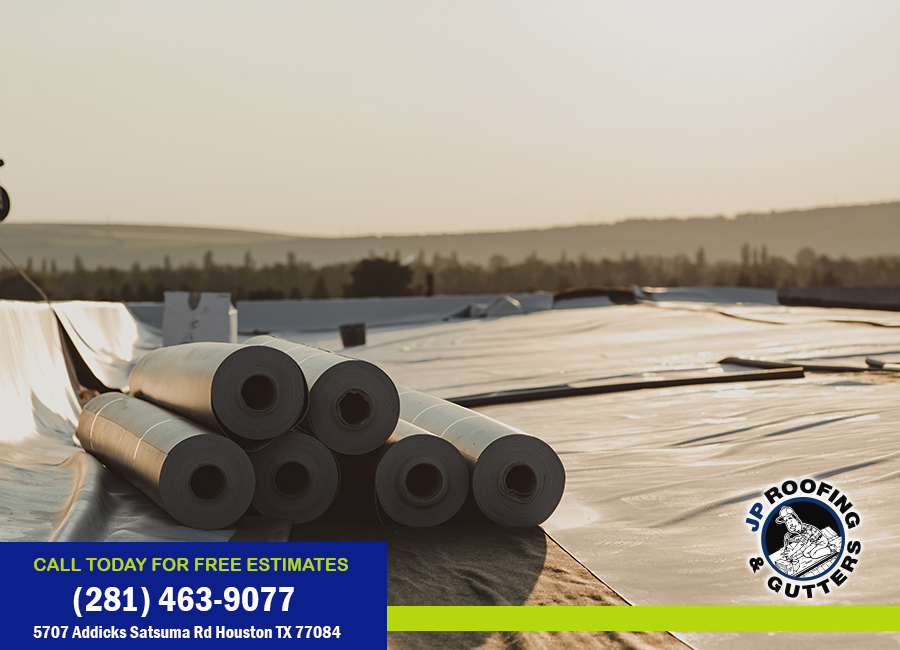 Call now at 281-463-9077 | 📍5707 Addicks Satsuma Rd, Houston, TX 77084, Estados Unidos |
or mail

us

This email address is being protected from spambots. You need JavaScript enabled to view it.

| Get A Free Estimate HERE:

Roofer in Houston, Roofer Services in Houston,Residential Roofer in Houston, Commercial Roofer in Houston, Roofing Company in Houston, Residential Roofing Company in Houston, Commercial, Roofing Company in Houston, Roofing in Houston, Roofing Services in Houston, Residential Roofing in Houston, Residential Roofing Service in Houston, Commercial Roofing in Houston, Commercial Roofing Service in Houston, Roof, Company Installers in Houston, Roof Installers in Houston, Residential, Roof Installers in Houston, Commercial Roof Installers in Houston, Roof Installation in Houston, Roof Company Installation in Houston, Residential Roof Installation in Houston, Commercial Roof Installation in Houston, Roofing Contractors in Houston, Residential Roofing Contractor in Houston, Commercial Roofing Contractor in Houston, Roof Repair in Houston, Residential Roof Repair in Houston, Commercial Roof Repair in Houston, Re Roof in Houston, Re Roof, Residential Roof Maintenance in Houston, Commercial Roof Maintenance in Houston